Get to know how to start cosplaying
Cosplaying is one of the most interesting, fun, exciting and rewarding activities for any geeky person. It is more than just dressing up as your favorite character from manga, anime or video games cosplaying is a form of self-expression through which you find a way to express yourself and help others to recognize their own strengths and abilities. The following are some of the steps on how to start cosplaying;

1. Planning your cosplay
This is the most important step in how to start cosplaying. Before you go out shopping for costumes and materials needed to build a cosplay, you must have a good plan. Your costume planning should include the character's appearances, personality, style and color scheme. The information required for your planning should include a well-drawn sketch or detailed photograph of the costume you desire.
2. Researching materials
Once you have planned your costume, it is time for you to acquire the materials needed for its construction. This step is where most cosplayers fail since they do not conduct enough research before going on a shopping spree or
cosplay store
. Before you start shopping, you should research the materials that can be used to build your costume. If you are planning to make an expensive costume and wish to reduce costs, then do a lot of research and find out ways to reduce the cost of materials. This step involves going through a number of websites that offer free patterns for costumes as well as contacting fellow cosplayers and browsing their online pages for ideas.
3. Cosplay character development
The process of how to start cosplaying requires much character development, especially if you are making a costume from scratch. To do this, you need to consider all relevant physical and personality traits for the character. You must also consider the character's age, gender, race and other such details. Do not forget to have a sketch of your costume that you are going to build.
4. Creating a cosplay pattern
Once you have planned all your cosplay costumes pieces, it is time for you to create a pattern for them. You can easily make a pattern by tracing the design on paper or fabric and then cutting out the patterns. You can then piece together the pieces and form them into their respective costumes in their correct size and shape.
5. Test fitting
Once you have created your pattern, make sure you test it to ensure that it fits correctly. It is also good to test your patterns on a person who is of the same size as the one you will be wearing your cosplay. This way, you can make appropriate alterations to the pattern and then use it later in constructing the actual costume for cosplay.
6. Cosplay makeup
Cosplay makeup is also something you must consider while doing how to start cosplaying. You will be required to make your cosplaying character look very attractive and unique from normal people. To do this, you must have a detailed list of all the makeup required for your cosplaying character and some tips on how to use them in making the most appropriate look for your character. This step is where most people fail since they fail to come up with some way that their makeup looks good on a person in real life yet does not wear it out of fear that it will not look as good on them.
7. Kits and materials
The last important step in how to start cosplaying is to buy the equipment and material kits required for cosplay. In addition, you should also buy the materials needed to make any props that are part of your costume as well as other required materials such as paints, glue and other crafting supplies. This step is probably the most important in how to start cosplaying since without these things your cosplaying will not be possible. Go shopping now!
8. Finishing touches
Another step on how to start cosplaying is to add any final touches that you require for cosplay. Add accessories like hats, gloves, masks and boots. Purchase your makeup and hairstyles as well. This is the most important step since without this the cosplayer will not be able to look good enough for their costume. You will also need a custom made glue if you want to attach your gloves to your costume properly. You will also need pencil or paint pens, as well as other things that you do not normally use on a daily basis but are essential for when you are cosplaying.
9. Cosplay for charity
Now that you have done all the steps to start cosplaying, it does not mean that cosplay is over. You are now ready to plan a number of different costumes and be a part of various cosplay events in your area. Do not forget about the most important aspect of cosplaying; helping people through charity. Learn about giving back to your community and society by going out there and spreading joy, love, peace and happiness through the form of cosplay. Become more than just a costume by using it to help others as well as help yourself grow as a person in order to become a good human being both inside and outside. You should take the time to learn about cosplay and how to start it in order to truly enjoy it, something that you would surely want.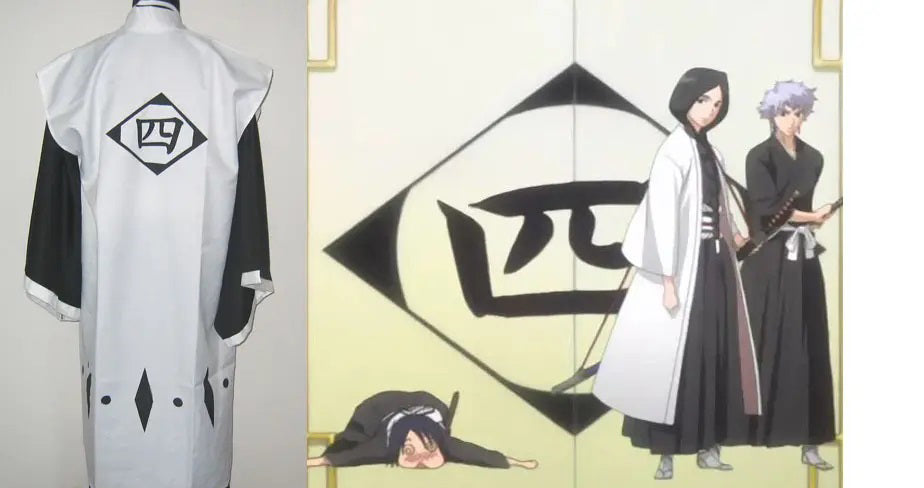 10. Cosplay is not just for costumes
Cosplay is not just for costumes; it involves all aspects of personality, art and craft, as well as acting and acting skills. When you are cosplaying, you get to use your imagination, creativity and skills to create a unique fictional character that will become a part of your life in many ways over time. You can then go out there and express yourself by wearing this character's costume with pride while spreading joy and happiness among others through its sacrifice.
Conclusion
The above are the important steps for a cosplayer to know when the question of how to start cosplaying is asked. If you follow the above steps, then you are guaranteed to make many friends as well as become a very popular person in your local cosplay community. Start your journey today!