How Do Cosplayers Make Money
Cosplay is a fun and expensive hobby. If you have been in the field for many years and have mastered a lot of cosplay knowledge, including costume making, makeup, and attending conventions, then you should be very familiar with the needs of most cosplayers. You also have a great passion for cosplay and want to turn it into a career while enjoying your hobby and earning a living. In this article, we will explore some of the most effective strategies for making money through cosplay.

After extensive research, we found that to make money through cosplay, you must be an expert in this field and have some level of notoriety. If you feel that your skills have not yet reached a professional level, you can improve them through learning. There are many ways to make money through cosplay, including selling products (cosplay costumes or other related items), crowdfunding, sharing content to earn advertising fees, paid performances, affiliate marketing, etc. We will discuss each of these methods in detail below, so please keep reading.
How Do Cosplayers Make Money?
Selling Products

If you have skills in costume making, prop making, or wig styling, you can create and sell these items. Especially if you are very skilled in costume making, you can open a online cosplay store on Etsy, eBay or Shopify to sell your costumes and other cosplay-related products worldwide. Another way is to find a reliable cosplay manufacturer to produce products for you to sell. Of course, you also need to master marketing methods so that your business can grow and succeed. You can also create and sell digital products, such as tutorials or e-books, to share your professional knowledge with others.
Crowdfunding
You can use platforms like Kickstarter or Patreon to fund your cosplay projects. You can offer exclusive content or other rewards to supporters in exchange for their contributions. I recommend Patreon, which is a platform used by many content creators (including cosplayers). It's basically a subscription service; your fans and followers pay you a monthly fee, and in return, you can provide high-quality cosplay content. This can include costume tutorials, cosplay photo prints and posters, exclusive content, etc.
Sharing Content to Earn Advertising Fees
Create a WordPress cosplay website
If you are talented in content creation, you can write about your own cosplay experiences or create cosplay tutorials for people to learn and publish them on your own website. As you accumulate a certain number of high-quality articles, your website traffic will grow, and you can make money by placing ads. You can also recommend products you use and provide affiliate links in your articles. This way, if someone buys a product you recommend, you can earn a small commission. Building a website is not easy and requires a lot of time and patience.
YouTube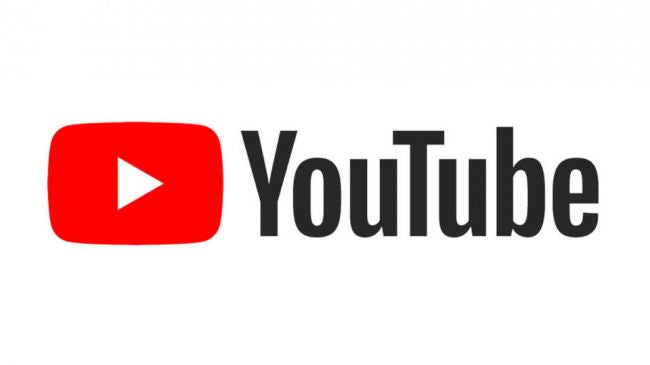 YouTube is another form of social media, but the platform has its own value. Video content is the future, and YouTube is leading the way. Cosplayers can also make money through YouTube by creating cosplay-related content (such as tutorials, vlogs). They can earn money through ad revenue, sponsorships, and fan donations. By creating YouTube videos and gaining a large number of views, you can not only earn money directly from ad revenue, but you also have an active audience who will click on your products and services on YouTube.
Instagram and TikTok

Today, social media may be the most important aspect of making money through cosplay. By sharing high-quality photos or videos on Instagram and TikTok, and interacting with your fans, you can build a connection with people and make them feel like you are not just a cold figure. The more followers you have, the more you can leverage it to make money. You can attract sponsors and earn money through advertising, affiliate marketing, and other income sources, such as advertising for cosplay stores, becoming part of paid sponsorships for companies looking for influencers, posting paid promotional posts, and more. Similarly, this is not easy to accomplish because it takes a long time and dedication to gain a large number of organic followers on social media. But once you have a certain level of influence and reach, you will have more opportunities to make money as a cosplayer.
Paid Performances
You can perform at events such as conferences, parties, and other gatherings, and receive compensation for your time, travel expenses, and other expenses associated with attending the event. I think this is challenging because it requires strong communication and customer service skills.
Affiliate Marketing
Affiliate marketing is another way for cosplayers to make money through social media. By collaborating with brands to promote cosplay-related products, you can include affiliate links in your posts, and cosplayers can earn commissions for every sale made through their unique link. You can use your own cosplay website, YouTube, Instagram and TikTok, Facebook, etc. to add affiliate links.
About Summary for How Do Cosplayers Make Money
In conclusion, by using one or more of these strategies, you can turn your cosplay hobby into income. However, to succeed, you need to invest time and effort in building your personal brand and professional knowledge, as well as constantly expanding your audience. Like other professions, success requires effort and patience, but if you love thishobby and have a passion for it, the rewards can be great. Good luck in your cosplay journey!
Video recommendation:
FAQs for How Do Cosplayers Make Money
How long does it take to build a successful cosplay business?

You need to be willing to invest the time to develop your skills, build your audience, and promote your work through a variety of channels. Building relationships with other Cosplayers, event organizers and potential clients is also critical. With dedication, hard work, and a willingness to learn and grow, it is possible to build a successful Cosplay career over time.
Do cosplayers make a lot of money?
The amount of money that cosplayers can make varies widely depending on factors such as their experience, skills, and marketing abilities. Cosplayers who have a large following and are in high demand for events and conventions may earn more than those who are just starting out. Similarly, cosplayers who offer services like costume-making, prop-making, or makeup artistry may be able to charge higher rates.
Can you do cosplay as a job?
Yes, it is possible to do cosplay as a job, but it requires a lot of hard work, dedication, and skill. Cosplay can be a viable career path for those who are able to monetize their skills and build a following in the industry.
References Links:
https://www.youtube.com/watch?v=qGMHnnT0tTg
https://www.quora.com/How-do-cosplay-models-make-money
https://www.reddit.com/r/NoStupidQuestions/comments/7265kx/how_do_professional_cosplayers_make_money/