Who should i cosplay? (Updated in May 2023)
Over the last few years cosplay has become enormously popular around the world. The art of dressing up as a fictional character fascinates people of all ages, making cosplay evolve and improve over time. Surely you love cosplay and attend various conventions to share your fanaticism with others. You feel so comfortable in the cosplay universe that you feel like dressing up, but you don't know which character to choose because you like several of them. Every day you ask yourself: 'Who should i cosplay'?.

The right answer is that you should prioritize your favorite fictional character who evokes your inner feelings, a character with whom you have a personal, real and deep connection, a character who makes you feel excited and can be proud of. But, you also have to consider your budget, your time, and your skills, etc. Don't worry, once you've set your goal, you'll work hard to accomplish it, and you'll be able to be creative as well as learn a lot of new things in the process. If you want to know more tips for how to choose a cosplay character, read on!
1. Why do you want to cosplay? (Determine the motivation)
I have roughly compiled a few answers to this question: for attending a convention, for joining a competition, for participating in photoshoots, for party.
A. If you intend it to be used for attending a cosplay even/convention, you must realize that you are likely to walk a lot in the Comic-Con event, and may experience long standing queues. Therefore, you have to take into account the comfort of your cosplay gear and make sure that it is easy to walk around in on you. Let you be able to have fun all day at Comic-Con.
B. If you are planning to participate in a competition, your cosplay gear needs to be well made in order to showcase your costume making skills. It is needed to attract the attention of the judges, so you need to focus on its production details (various fabrics/materials matching and application), character likeness; and also consider your body shape and temperament.
C. For participating in photoshoots, your costumes don't have to be particularly comfortable, as you can choose to take them down immediately after the photo shoot. It also doesn't require much attention to craft, as the shoot will find the most beautiful angle for the shot. Just choose one of your more favorite characters and a specific scene
D. For cosplay party, could it be a Halloween party? A birthday party? A bachelorette party? Or maybe you just want to have fun with friends and family at a less formal event. Cosplay parties are usually themed to a specific genre such as anime, video games or manga. Examples include a Naruto theme or a Star Wars theme. Once you've decided on a theme for your party, it's time to start thinking about costumes.
2. What cosplay character do I fancy the most?
A simple technique to choose the most suitable characters for you is to write down a list of the characters you like the most. It may come from your favorite manga, anime, video games, movies, TV or books. Then reread that list and reflect on the emotions that each character generates in you. Logically you should choose the character with which you feel comfortable, generate positive emotions and feel identified with the characteristics of the character in question.
The characters in the list don't have to look like you. Whether you are a different height, weight, color, gender, or whatever, don't let that stop you from choosing a cosplay that you really enjoy. Cosplay is all about self-expression and idealization.
3. Consider your time and your budget
It matters how much you are willing to spend when choosing a cosplay character. Cosplay can be a huge investment. If you are on a tight budget, consider a character in a simple civilian costume. You can usually find everything you need for a simple costume at thrift stores and resale stores. If you have money available, or time to save up, then this isn't a problem. You can buy or customize your costume. Just be sure to store it properly after use so you can wear it again for your next cosplay event.

If you have tailoring skills and choose to make your own clothes, it is also very time consuming. You need to buy various materials/fabrics and so on. Also many things you can not necessarily do yourself, such as cosplay wigs, cosplay shoes, and some other accessories. They also need to spend money to buy, so the cost is more.
Cosplay require time, effort and dedication. You have to be willing to work hard to achieve a well-made costume. This work will surely take time out of your daily routine and you should know that from the start. You will have to sew and sculpt your outfit and the required accessories. If during this process doubts and problems arise you can consult online tutorials to make your costume look perfect. You also have the option to make a simpler costume if you notice that the one you chose is too complex. A cosplay costume can look different varieties, as long as you respect its original essence. Before you start working on your costume, make a realistic budget so you can keep your expenses under control.
4. The existing costume of your closet
If it's not your first cosplay. You have bought or used some cosplay outfits in the past. It's still intact in your closet too. Then, you can use it again. You can also use them to make a simple modification and create a new costume. This can save you a lot of time and money.
5. Can it be comfortable?
When choosing a character to play you should prioritize your internal and external well-being so that the cosplay experience is rewarding for you. Cosplay costumes are highly challenging and you have to be willing to go through various obstacles while designing your costume. However, if certain features of the costume make you feel uncomfortable, simply adapt it to your personal style. If the character wears a lot of jewelry, high heels, corset, etc., you must reproduce the characteristics of that outfit, but you can also be flexible with yourself and adapt the costume to your personality. Keep in mind that during the convention you will have to stand for several hours and be in a good mood.
6. Know the venue
Some venues have specific rules or regulations pertaining to cosplay costumes. Some don't allow costumes that are overtly sexual or violent, including accessories like toy guns or plastic swords/lightsabers. Regardless, know the rules of that venue to avoid future issues. You don't want to work hard to create your ideal costume and then not be able to wear it. Every convention is different, so do your research before deciding on a final character.
7. Genuine admiration
When it comes to cosplaying, choose a character that you admire and are proud to represent. You have to ask yourself if you would like your family and friends to see you in that costume. If you answer yourself with a resounding Yes, then you have chosen the perfect character for you.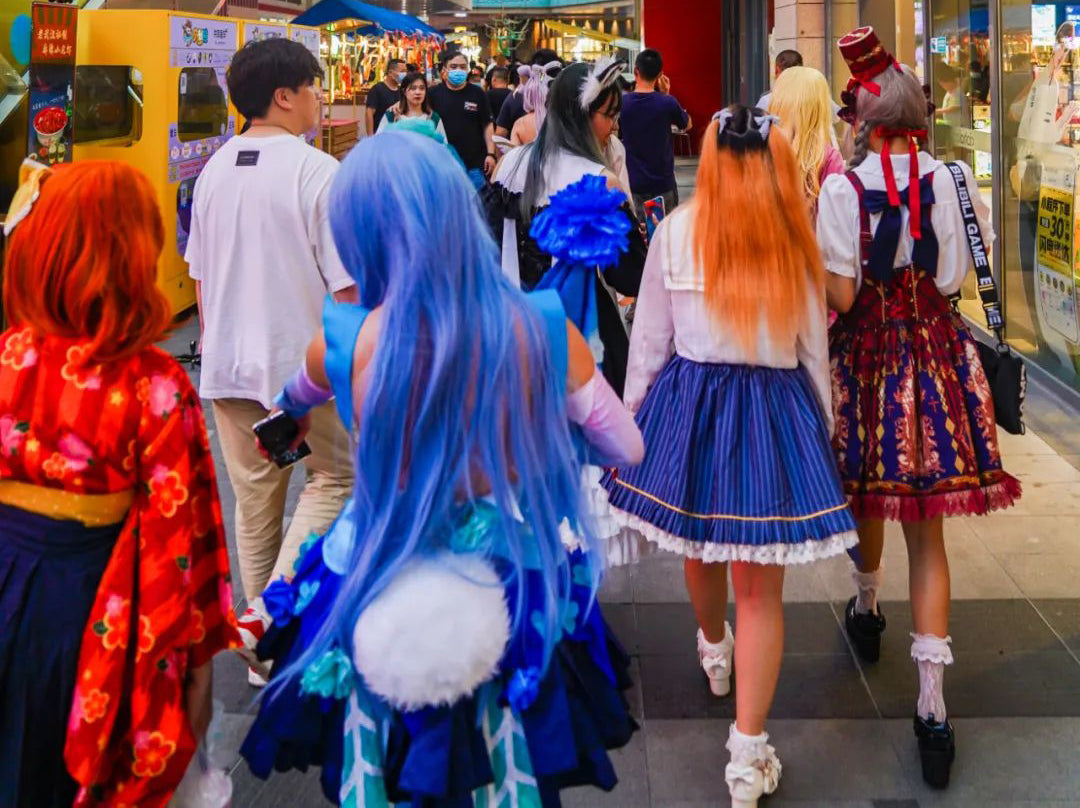 About who should i cosplay others suggest:
Cosplay is much more well-liked these days plus it helps to help point out to with the cartoon heroes. You will find cosplay events plus order become the middle of interest in such events, you have to take care of quite a few points about the costumes. The particular cosplay costume makes them parties a more successful a single. In general, there are lots of good opinions in regards to the cosplay costumes. One that wears cosplay costume seems excellent and most of those are happy using this kind of dressing. People who are interested to put on these costume can purchase these kinds of costumes.

Once you have chosen the fictional character you are going to dress up as, you must evaluate your artistic skills to represent it. Cosplay involves not only the aesthetic representation of a character, but also a dramatic representation. Observe your chosen character closely. Notice how he/she talks, looks, his/her body expression, among other factors. If you are talented enough to dress up as your chosen character, simply start planning your cosplay costume. If you think you lack skills, don't worry. You can acquire certain skills through practice and achieve your goal of dressing up as your favorite character.

The best thing to do is to work hard to achieve a perfectly well made cosplay costume that you will be proud to wear. Get the materials for the costume, act as the character you chose and rehearse in front of a mirror the body language you have to interpret. It is also necessary that you photograph yourself before attending a cosplay convention so that you feel comfortable during the event. The key is that you get a natural interpretation of the chosen character and you feel comfortable during the process. Be sure that if you get the perfect cosplay costume and interpret well the personality of the character, your representation will be a success.

Keep in mind that once you are already in costume you will be filmed, photographed and many people will watch you and comment on the cosplay you did. Then those pictures and videos will be uploaded to the internet and social networks. You will have no control over this process and you will have to be prepared to deal with it.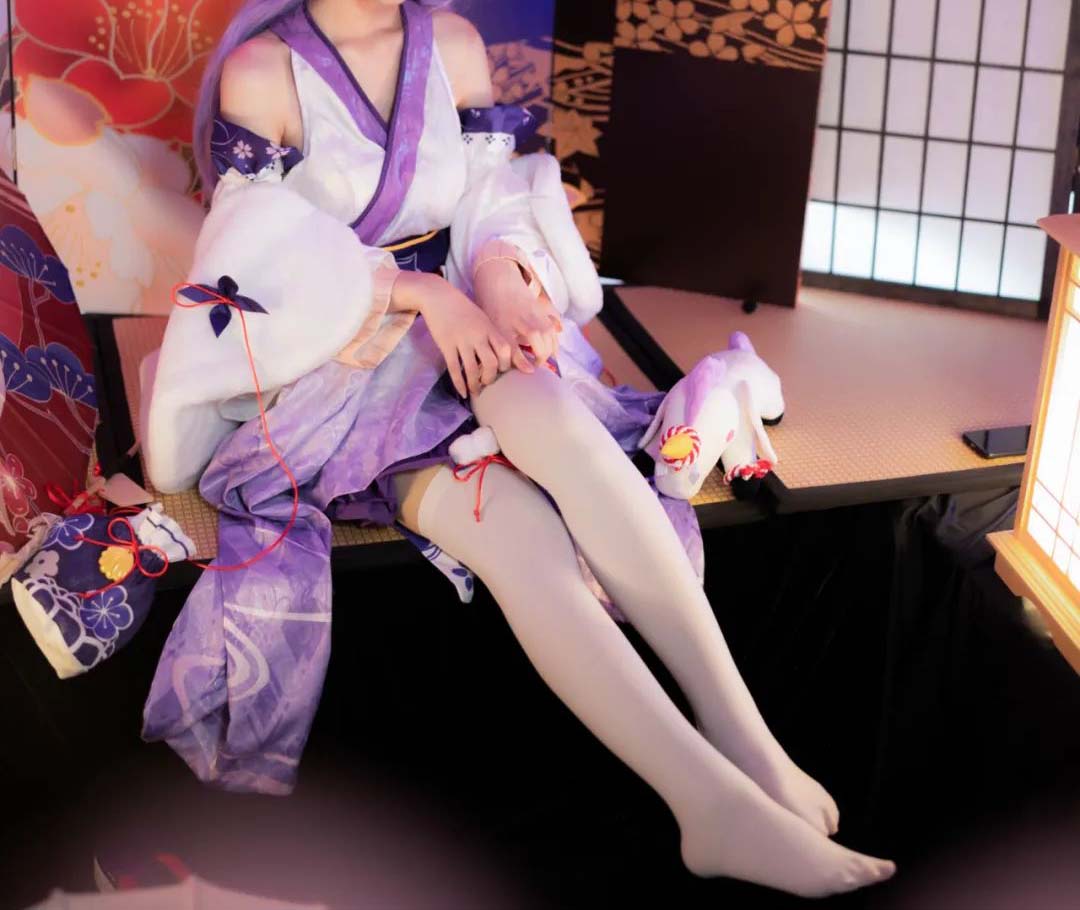 About who should i cosplay final thoughts
The character you should cosplay has to be in tune with your inner world. If you feel identified with the character you are going to play then your cosplay experience will be fabulous. Cosplay costumes externally reflect the internal characteristics of the character you have chosen. That is why it is so important that there is a connection between you and the character. During the whole process you should prioritize your well-being, enjoyment and fun so that you feel fulfilled as a cosplayer.

Your cosplay project should bring you joy and enthusiasm from the very beginning. These positive emotions will be reflected in the final result and you will shine as a cosplayer. Cosplay costumes have a complexity that you will have to face responsibly so that everything goes well. For that reason, the character you are going to cosplay should make you very enthusiastic so that you enjoy all the work you will have to do. If you succeed, you will be able to communicate the essence of your favorite character.

In case there is having a function actively enjoying party, individuals can select the actual cosplay costumes through numerous online sites. All kinds of animation dresses can be obtained and it could be appealing to any person. The actual cosplay costume will come in the latest models of, styles and colours. It's value purchasing this kind of costumes because the rates are usually affordable. The actual costumes are available in numerous online retailers. If you're certain of selecting these kinds of costumes, it's the obligation of just one to buy quality costumes. Before buying the actual cosplay costume, search for the critiques with the website and choose the right a single. The pace differs for each and every cosplay costume.