This product was viewed 6 times within last hour
2020 Deadpool Cosplay Costume Bodysuits Suit For Adults and Kids Spandex Zentai 3D Style
- 14 Days Easy Returns -
- Handmade (Made in you size) -
- Free Shipping Tracking Available -
If you order now, Choose express delivery, Expect to get it
by

Sun, Apr 23, 2023

.
2020 Deadpool Cosplay Costume Bodysuits Suit For Adults and Kids Spandex Zentai 3D Style

100% high spandex material, High Quality Spandex Fabric. High stretch make you easy to wear in or out;the suit its one piece to the toes and also goes all the way like gloves to the hands. Close-Fitting,Very Comfortable and Excellent Expansibility. Your marvelous superhero set comes complete with mask and full body suit with a back zipper for a realistic classic superhero suit fit fun for many parties to come.

This product processing time is 5-7 days. If urgent order. Via email telling me what date you need to wear it. Our email address is "auscosplay@auscosplay.com ".

IMPORTANT: Accessories excluding Without any Weapons!!!

Don't need accessories, only want one-Piece Bodysuit without accessories.
Please choose "One-Piece Bodysuit"

Need accessories excluding without any Weapons, Bodysuit with 3-item accessories(waist belt *1, back sword vest*1 and pistol holster*1).
Please choose "Bodysuit with 3-item"


Please double check your size when you make your order.
For men's cosplay costume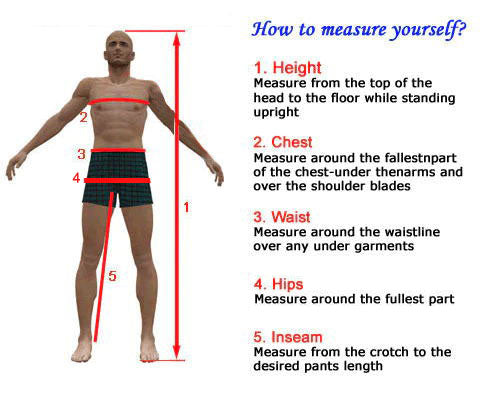 For women's cosplay costume